About Us
Our Approach to Winemaking

The whole point of Rotie Cellars is to make traditional Rhone Blends with Washington State fruit. So what do traditional Rhone blends mean to me? To start with, they mean lower alcohol, less ripe, less oak, balanced, finesse driven, mouth coating wines.
So how is this done? As with most vague questions there are complex, lengthy answers but without writing a book, here are the basics:
The Best Sites: Sourcing from our Rotie Rocks Estate vineyard and finding vineyard sites that mature as late as possible for that varietal.
Smart People: Understanding that 90% of making wine occurs within the vineyard. For me this means finding smart vineyard managers that listen to my goals and do everything in their power to achieve my vision. For me, tasting grapes on the vine, while plotting data points of Brix, Ph, and TA every week plays a crucial role. Then as pick times near, I continue to plot the same points every other day, making it easy to see patterns.
Don't Get in the Way: Not messing up the 10% we, as winemakers, control. For example, I like Grenache that tastes like Grenache. Which by nature is light in color, lean, bright, and spicy. So, I am not going to disrespect it by co-fermenting it with Syrah to extract color and mess up its beauty. All of Rotie's vineyard sources possess a unique beauty. I believe that it's not my place to alter this beauty. The finesse of winemaking is creating complimentary blends from contrasting sites. Subsequently, the addition of wood also needs to enhance the profile rather than overpower it. Personally, I like 15-20% new oak on dark syrahs and only second fills or less on lighter Grenache or Cinsault. Finally, temperature of fermentations, lees management, and stems need to be utilized in most cases for added viscosity and mouth feel.
Let the grapes teach you: Understanding that winemaking is a constant learning process, where no vintage is the same. Each year the weather patterns dramatically affect the outcome of the vintage. My knowledge and skills as a winemaker are ever-evolving, and I love the challenge each vintage brings.
These wines are not meant for grocery store shelves, but rather they need to be cellared as they are still evolving in bottle. I will never sterile filter these wines.
To start with, it means lower alcohol, less ripe, less wood, balanced, finesse-driven, mouth coating wines.
---
Sean Boyd | Owner & Winemaker

Sean's path to Rotie Cellars wasn't the one prescribed in the "How to become a prestigious winemaker" textbook. His college degree was in geology, and he spent ten years doing oil and gas exploration before making the leap to wine.
After working his first harvest at Waters Winery in 2004, he learned the profession in multiple positions before stepping out on his own in 2007. The non-traditional background turned out to be a perfect fit—he's a winemaker who really knows his soils.
Wine is personal with Sean, and as far as he's concerned, there's no right or wrong way to create or consume it. He just makes what he loves to drink—French-style Rhone blends. His philosophical approach is Old World and natural, and his fingerprints are on every step of the winemaking process. He believes great wine happens mostly in the vineyard, and that his main job is to stay out of nature's way.
Sean grew up in Tacoma, WA, and is a husband and father of three. He enjoys great food, cold beer, fantastic wine and a hearty cup of coffee—black, and preferably from Walla Walla Roastery.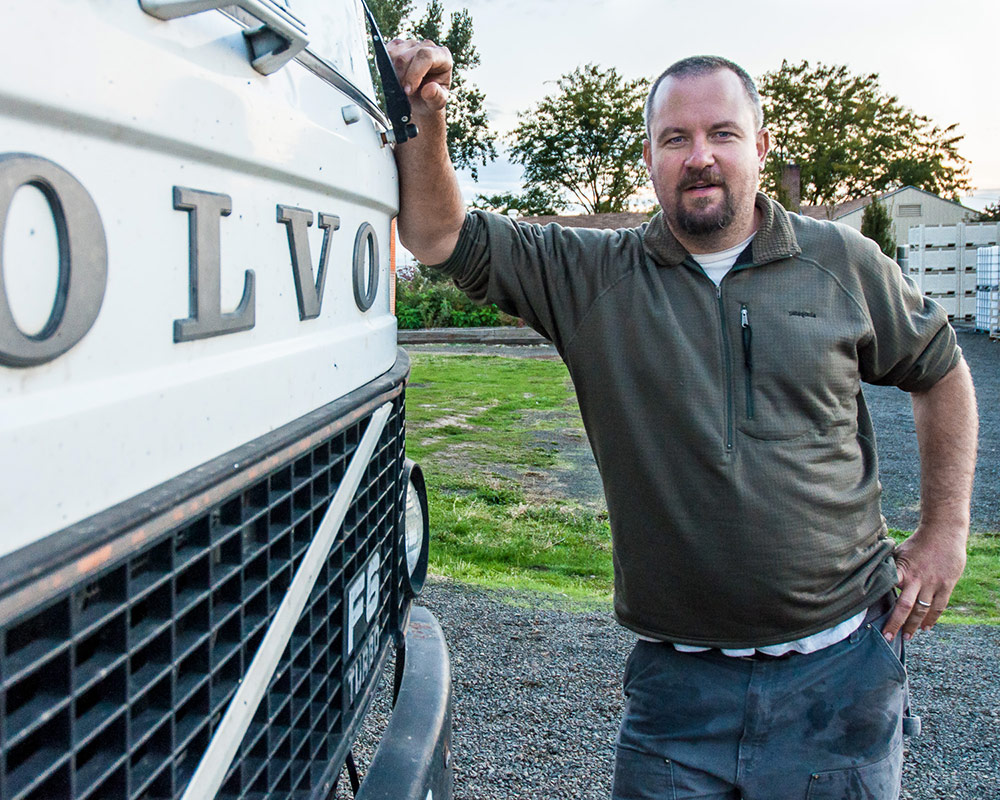 My goal is to make beautiful, graceful wines. To make the wines I like to drink, and share them with others.
---
Maddie Richards | Sales Director

Maddie grew up in the sleepy little town of Dallas, TX, and got her start in the wine industry in 2007. Besides managing the tasting room and Rotiesian wine club, she handles all wine distribution and cheerfully performs a mind-boggling array of other Rotie-related tasks.
Skeptical of ever finding someone to successfully fill all those roles, owner/winemaker Sean Boyd once likened his quest to the hunt for a Mythical Beast. The name stuck, and you'll even see it on her business cards.
When not pouring, selling, shipping or helping produce fine Rotie wine, Maddie is spending time with her daughter and is an avid horseback rider who is particularly devoted to dressage. She and her husband also enjoy camping with their two pony-size dogs, Bailey and Ellie.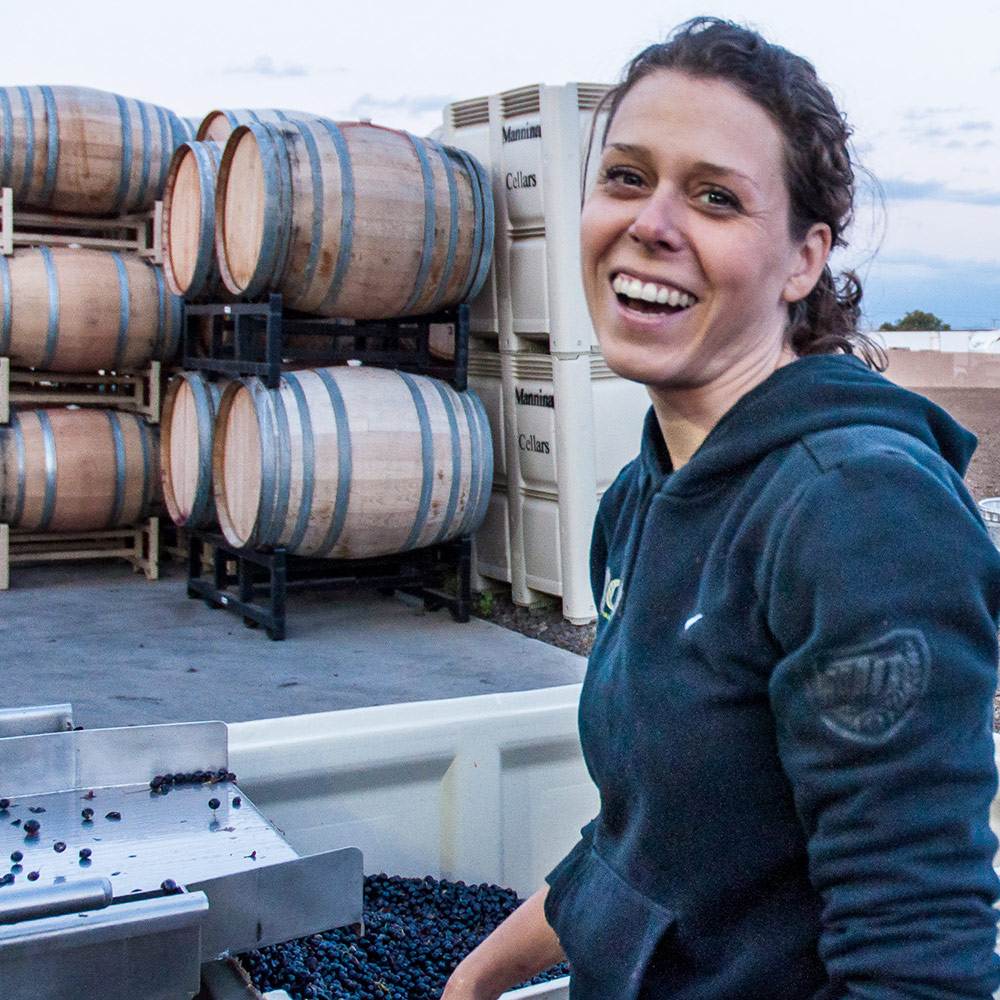 Maddie Richards, Sales Director, extraordinaire and "Mythical Beast"