Upcoming Events
March 2018
Blind Tasting Bootcamp
10:30 AM
Sat, Mar 24, 2018
Venue:
Four Seasons Hotel | Seattle, Washington
In the world of wine, two highly prized certifications stand above all others – Master of Wine (MW) and Master Sommelier (MS). We've gathered an esteemed group of the nation's top professionals in what promises to be a highly engaging, entertaining and educational experience that won't be forgotten. Taste through flights of top wines from Washington and around the world with a panel of MW's and a panel of MS's. Learn what it takes to earn these titles, understand how they tackle what's in the glass, and capture some tricks for your own toolbox. Let the masters be your guide.
Among the twelve wines that will be tasted is our very own 2016 Northern White!
Tickets may be purchased through Taste Washington at https://ticketing.sagacitymedia.com/e/taste-washington
Taste Washington 2018
1:00 PM to 5:30 PM
Sat, Mar 24, 2018 - Sun, Mar 25, 2018
Venue:
CenturyLink Field Event Center | Seattle, Washington

Rotie Cellars is returning to the Taste Washington Grand Tasting on March 24 and 25! Stop by our table, say hello to Maddie and Tioni, and check out our latest releases. Be sure to pair our wines with some of your favorite local fare served at the event.
To purchase tickets, please visit: http://tastewashington.org/grand-tasting-2018/
April 2018
Rotiesian Weekend 2018
Fri, Apr 6, 2018 - Sun, Apr 8, 2018
Venue:
Rotie Cellars Winery | 510 E Boeing Avenue, Walla Walla, Washington 99362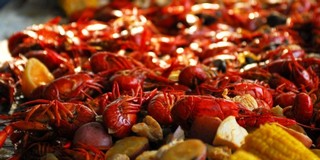 Save the date and get ready to party at Rotiesian Weekend 2018!
April 6-8: Winery Open House Friday & Saturday 11-6pm and Sunday 11-4pm
April 7: 6th Annual Rotiesian Crawfish Boil- 7-9:30pm
Live music, wine flowing, and more crawfish than you can eat!
Rotiesian Wine Club members, please check your email for all the details and the link to RSVP to the Boil!
*If you can't make it to the winery, our downtown Walla Walla tasting room is open all weekend long by appointment. Reservations for seated tastings are starting to come in, so please book early! Book online on our Taste Walla Walla page or reach out to Maddie at 509.301.9074 or maddie@rotiecellars.com.
Portland Rotiesian Party- Spring 2018
2:00 PM to 5:00 PM
Sat, Apr 21, 2018
Venue:
The Joinery Downtown | 922 SW Yamhill Street, Portland OR 97205
Portland Rotiesians, pencil in your calendars our pick up party!
Join us at The Joinery downtown to taste the new releases, collect your spring club order, and enjoy light snacks.
Please RSVP to Maddie Richars at 509.301.9074 or maddie@rotiecellars.com
An invitation will be emailed in April with an opportunity to RSVP online
Rotie Cellars At Hospice du Rhone
Thu, Apr 26, 2018 - Sun, Apr 29, 2018
Venue:
Paso Robles Event Center | 2198 Riverside Avenue, Paso Robles, California 93446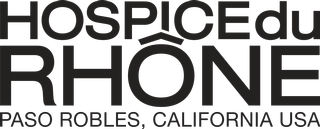 Rotie's Owner & Head Winemaker Sean Boyd and Winemaker Kevin Masterman will be pouring at the Opening and Closing Tastings for Hospice du Rhone 2018. Visit the Rotie Cellars table, say hello to Sean, and taste through some incredible Library wines as well as upcoming vintages.
Buy your passes for this prestigious event at: https://www.hospicedurhone.org/events/paso-robles/