Upcoming Events
November 2017
Fall Release Walla Walla
6:00 PM to 9:00 PM
Sat, Nov 4, 2017
Venue:
Rotie Winery | 510 E Boeing Avenue, Walla Walla, Washington 99362

We'll celebrate autumn and the new fall releases at the Rotie Cellars winery.
Join us for barrel samples of future vintages and dinner catered by The Que.
Kindly RSVP to Maddie at 509.301.9074 or maddie@rotiecellars.com
Pick up your allocation at the winery during the Fall Release weekend:
Friday, Saturday 11-6pm, & Sunday 11-4pm
Fall Release SODO
Sat, Nov 11, 2017
Venue:
Rotie Cellars SODO Tasting Room | 3861 S First Avenue, Seattle, Washington 98134
Save the date for a Rotiesian party at our SODO tasting room!
Taste the new fall releases and pick up your allocation.
We'll have a live band rocking the party
And with Woodshop BBQ food truck parked in front, no one will go hungry!
Fall Release Portland
2:00 PM to 5:00 PM
Sat, Nov 18, 2017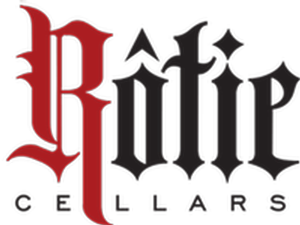 Portland, Rotiesians! We'll see you in your town for a Fall Release pick up party at North End Saloon.
Taste the new fall wines with delicious food pairings and pick up your shipment (save the $25 shipping fee) at this brand new space in the NW
North End Saloon
135 NW 5th Avenue, Portland, Oregon 97209
503.206.8219 | www.northendsaloon.com
Kindly RSVP to Maddie at 509.301.9074 or maddie@rotiecellars.com